What do we check and why? Forum prompts debate.
9 Nov 20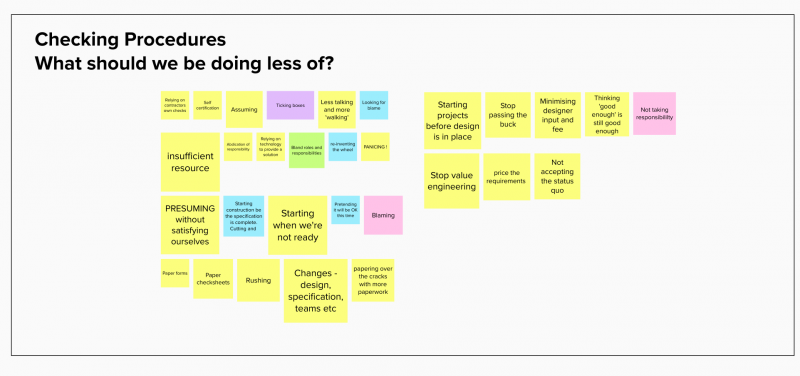 The process, purpose and timing of checking procedures all came under the spotlight at GIRI's latest online forum.
Attendees were invited to share the various ways in which they check work, discuss whether these methods were reactive or proactive, and consider how they might introduce the concept of 'pressing pause to eliminate error' to improve the procedure.
Both formal and informal checking procedures were considered, ranging from contractual and legal requirements such as independent checking and audits, to using checklists and 'stupid question asking'.
The forum was led by GIRI Training & Consultancy director Nick Francis, who noted that checking procedures are most often reactive, and as such don't usually assist in eliminating error. He introduced the 'build it in your brain' concept that delegates could use as a proactive option for this purpose.
Attendees were also invited to consider the type of checking procedures that we should be doing more of, and those we should do less of in the drive to eliminate error. This prompted some interesting comments including 'panicking' and 'papering over the cracks with more paperwork'!
A recording of the forum is available to watch on our YouTube channel by clicking here.
We've also made available the notes and comments from the Mural board to download here.
Want to join one of our free GIRI forum events? Visit the events page to find out what's coming up.
Back