GIRI Training & Consultancy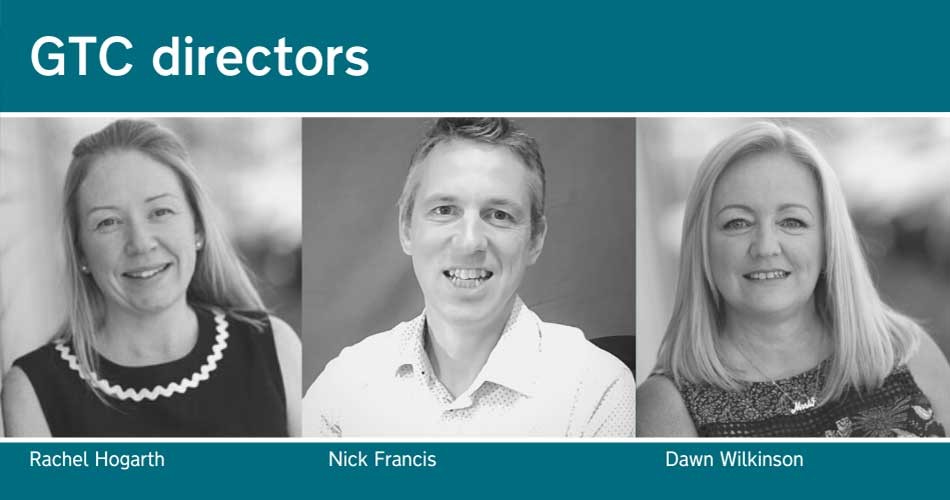 GIRI Training & Consultancy Ltd was established in 2019 as the training arm of the Get It Right Initiative. GTC is approved to deliver the full suite of GIRI training courses and also offers a range of associated consultancy services to empower and support companies, project teams, and individuals to get it right first time.
GIRI and GTC worked with the Construction Industry Training Board to develop the GIRI Accreditation Scheme. This scheme enables third-party trainers and training providers, including employers, to become approved to deliver GIRI training, thus increasing capacity for delivery to achieve maximum impact on construction error.
GTC is led by directors Nick Francis, Rachel Hogarth and Dawn Wilkinson, who between them have a huge wealth of experience both in the construction sector and in servicing its specialist training needs.
Nick started working with GIRI in 2018, leading the development of industry-wide training courses to directly address the root causes of error. As director of GTC he continues to design and deliver training, as well as working with project teams to improve their collaboration, communication and productivity.
Rachel is a chartered member of the Chartered Institute of Personnel & Development, and has been supporting construction companies with HR and training activities for more than 20 years. Much of her experience was gained as company development adviser for the Construction Industry Training Board. She has worked with GIRI since 2017 and now oversees the co-ordination of direct training delivery for GTC and the administration of the accredited training scheme.
Dawn, also CIPD qualified, has more than 20 years' experience supporting construction companies with training activities, predominantly through her role as lead training co-ordinator for the Contractors Training Group NE. As a director of GTC she supports the direct delivery of training, administration of the accredited training scheme and is responsible for business administration and accounts.
GTC's training team is made up of GIRI-approved trainers and training co-ordinators. All the lead trainers at GTC were involved with the development of GIRI's courses, giving them first-hand experience of working with some of the industry's leading companies to test and deliver the training under rigorous oversight.
With the team's combined experience in the construction industry, GTC can offer a wide range of related consultancy services and will be happy to discuss any other collaboration or support requirements you may have.
To get in touch with GIRI Training & Consultancy email Rachel Hogarth on info@giritraining.co.uk
GIRI training
GIRI training focuses on the behaviours, communication techniques and processes that create an error-free culture.
GTC can deliver the full suite of GIRI-approved training courses, including 'trainer training' modules, making it a one-stop shop for all GIRI training.
GIRI members benefit from a discount on courses when they book through GTC, and GTC is also fully approved by the CITB for grant purposes in England, Wales and Northern Ireland.
To find out more about the scheme visit our courses page or to book a course contact Rachel Hogarth on info@giritraining.co.uk.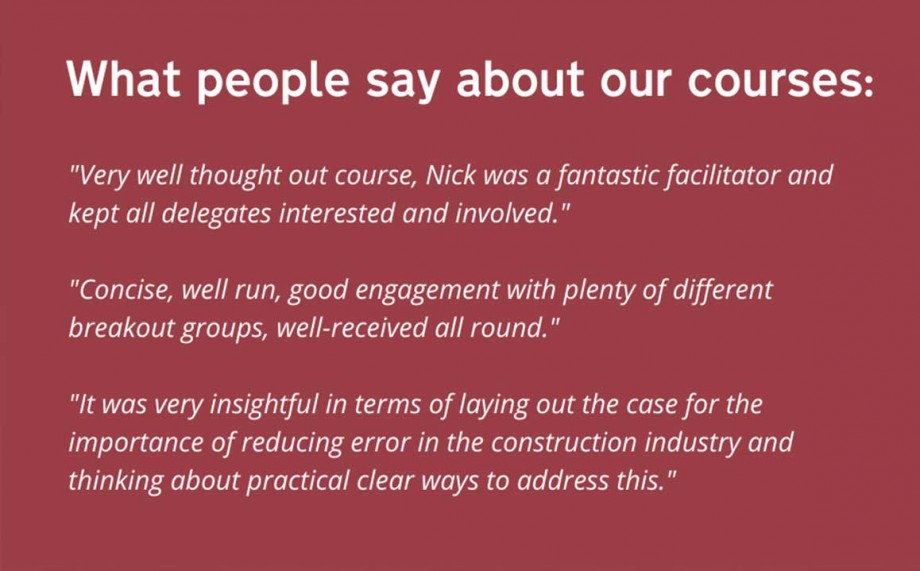 CPD workshops
GTC offers a range of 'lunch-and-learn' interactive continuing professional development workshops which we can run for your company.
Many of the sessions are based on GIRI's successful industry forums; all are highly interactive and can be customised to suit individual company requirements.
They are a fun and interesting way to broach some of the most challenging issues facing the modern construction industry, and can act as the catalyst for positive change.
Contact nick.francis@giritraining.co.uk to find out more or to book.