Interfaces critical in modular construction, forum agrees
30 Jun 21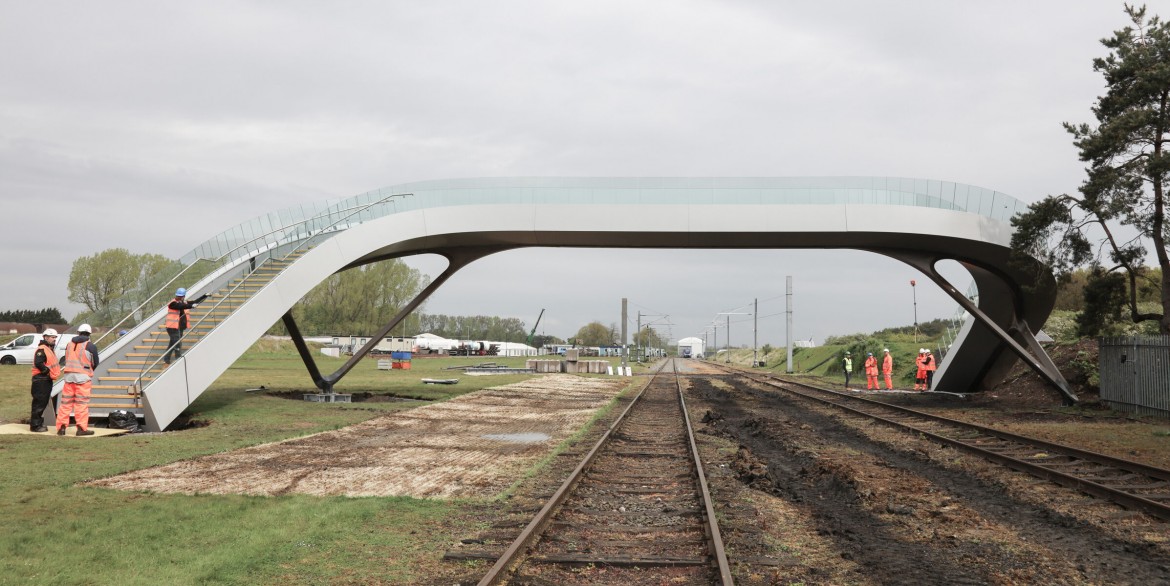 The potential impact of interfaces between different phases of a project are even more critical on schemes employing modern methods of construction, participants at this week's GIRI forum agreed. But the ability to shift work off the critical path and reduce programme times were highlighted as key benefits.
The need to get design decisions made early, and to eliminate subsequent changes, is crucial to success and requires the client to be fully engaged in the process.
The forum, which was hosted by Nick Francis of GIRI Training & Consultancy, included a short presentation from Tom Osborne of Knight Architects who talked about the new modular Flow Bridge which was designed for Network Rail as a solution for improving safety at level crossings across the railway network.
The team's brief was to produce a design that was lightweight and durable, adaptable to different site conditions, easy and quick to install, and free of concrete, with a low carbon footprint.
Tom highlighted how the modular construction method required the contractor's design time to be brought forward to a much earlier point in the process; when design was happening, it was being done by designer, contractor and fabricator simultaneously, allowing any issues to be resolved between them before construction began.
Interfaces were a particular challenge, Tom agreed - in this case the interface between the finished product and the ground. Whereas it was relatively straightforward to create the structure as a digital model, its translation to site and installation on location posed some challenges that had to be resolved.
The forum invited participants to consider how the root causes of error are affected with the adoption of modern methods of construction, and how they change, with a particular focus on whether the traditional project lifecycle still applies in this case.
New challenges such as coordinating just-in-time delivery with other trades, and providing more room around the site for craneage were suggested during group discussion. Competencies were also highlighted, with the supervision and management of this type of construction requiring a specific skill set.
Early collaboration, early investment, and common communication tools were suggested as some of the main priorities in ensuring that MMC has a positive impact on error reduction. Getting the right people together in the early stages of a project was considered critical, and a focus on the interface between those parts of a project using MMC and those using traditional construction created a new challenge.
Watch the forum online here.
View the mural board from the forum here.
Back