GIRI/SCS e-learning module goes live
6 Jul 20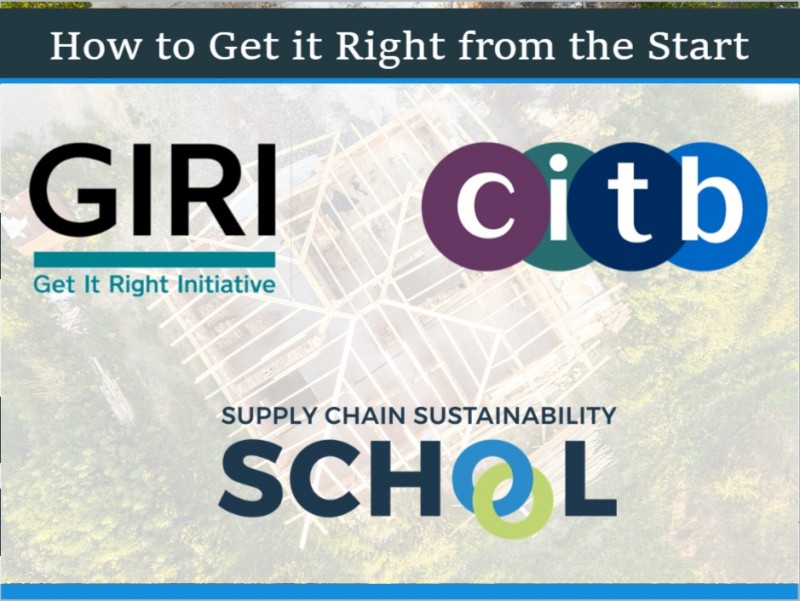 Free introductory training in how to get it right from the start - and the potential to earn CPD points as a result - is now available via a new e-learning module on the Supply Chain Sustainability School website. The module was developed by the SCSS in collaboration with GIRI, and was funded by the CITB.
Students will learn what is meant by 'getting it right first time' and why it is important for safety, quality, cost and waste reduction. The common causes of error in the construction industry are covered, and those taking the module will gain an understanding of how to build the tools for avoiding error into their project processes.
The common causes of culture, design errors and delivery errors are examined in more detail in the course, and students also learn when and why to 'press pause to eliminate error'.
Some technology and reporting considerations that can assist in elimination of error are also covered as part of the online course. All students who achieve a score of at least 80% in the final questionnaire are eligible for a CPD certificate that is recognised by industry bodies including RIBA, CIOB and RICS.
To find out more visit the website.
Back