Forum sees link between diversity and error
9 Jun 21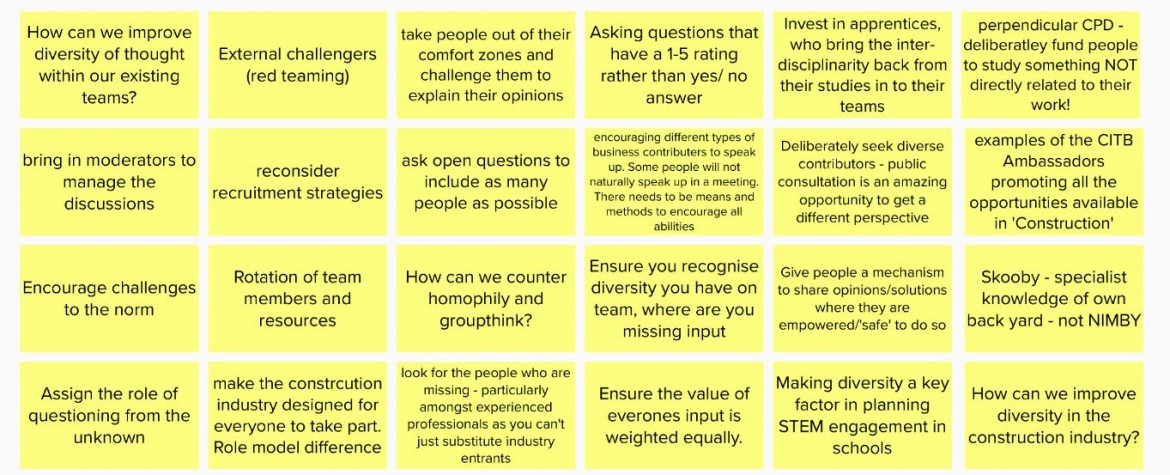 Pursuing increased diversity in the construction sector is not just a moral and legal obligation - it makes business sense in terms of project outcomes, participants in GIRI's latest online forum heard.
When staff come from diverse backgrounds, evidence shows that it can help eliminate blind spots, making it less likely that errors will occur in the first place.
The online forum - How can diversity help reduce error in the construction industry? - was the second in the current series of free GIRI events which run every third Monday until mid-July and are led by GTC director Nick Francis.
Participants considered the concept of diversity in its broadest sense, as well as 'diversity of thought' and how these might impact on error both in an industry-wide sense and on a more local level in terms of effectiveness of project teams.
Discussion points ranged from the importance of ensuring design teams have a full understanding of the end user and their requirements, to awareness that introduction of new technology on site might exclude operatives and others who are not computer-savvy.
Participants had a wide range of suggestions for increasing diversity in the industry, including deliberately seeking diverse contributors through public consultation; challenging existing recruitment strategies for management as well as entry level, and ensuring that mechanisms are in place to allow feedback from everyone, especially those who may not have the confidence to speak up during meetings.
The forum recording is available on the GIRI YouTube channel and the Mural board output can be downloaded from this link.
Want to join our next forum? Visit our events page to find out what's coming up.
We also have a regular newsletter which includes details of all our events and activities - sign up here.
Back