Demystifying the insurance industry - a GIRI round table event
13 Feb 20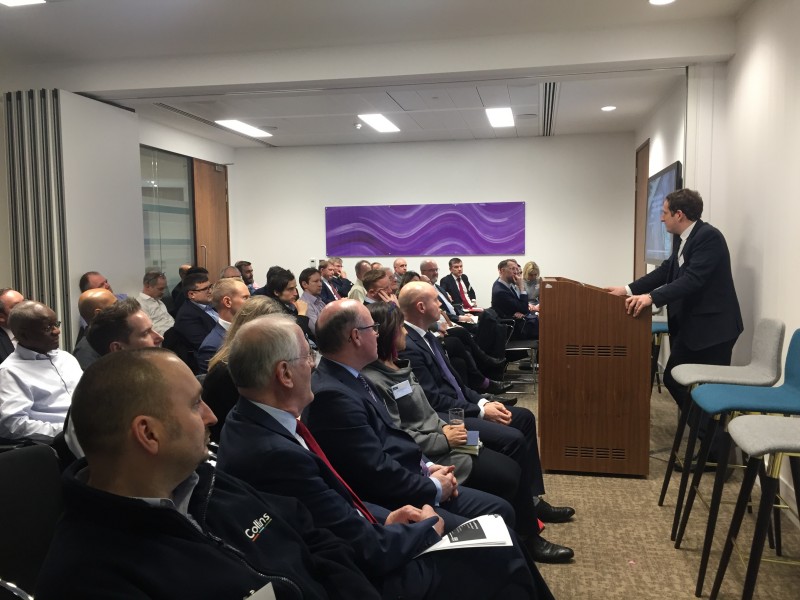 Improving communication between the construction industry and its insurers was a key theme at the GIRI seminar hosted by Zurich Insurance and Weightmans on Monday 10 February. Almost 60 delegates attended the event which was held at Weightmans' office, and was over-subscribed.
Key points were that companies can improve their risk profile by implementing systems to reduce errors; that the insurance industry is keen to cultivate a closer relationship with its customers, and demystify the way it works; and that while the number of claims is rising, the average time to notify a claim in the construction industry is around six months.
Attendees learned that insurers want to hear about any initiatives they may be implementing to reduce errors, challenge culture, or educate staff which could have a bearing on their risk profile, or that of a specific project. Ultimately this could result in reduced insurance premiums over time, if a company can prove it is following best practice and being proactive in trying to reduce its error ratio.
GIRI director Tom Barton shared an example from the healthcare sector in the USA, in which a hospital managed to achieve a 74% reduction in liability insurance premiums by shaking up its internal procedures and strengthening its reporting system in an effort to eliminate serious errors. While this was a different industry, Tom pointed out that nevertheless there were lots of parallels with the construction sector.
Zurich's head of construction claims, Tom Thornbury, said that while they were seeing record levels of claims, there seemed to still be a disconnect with the industry itself. "Our ethos is to help customers prevent claims," he said. "When we get a claim, by definition this means that something has gone wrong." But he acknowledged the need for the insurance industry to be more open and for better communication between insurer and insured. "The construction industry still regards the way the insurance industry works as a bit of a mystery," he admitted.
His colleagues from Zurich Insurance tried to address this, giving delegates an overview of the types of insurance that are common in the construction industry, explaining the underwriting and claims processes, and talking about the role that risk engineers play.
In a lively Q&A session, comments from the floor raised the unwelcome practice, and associated implications, of contractors pushing risk down to subcontractor level, and prompted discussion about what role the insurance industry could play in encouraging more clients to insist on project-wide insurance as the norm.
Download the slides from the presentation here.
Interested in attending a future event? Email Tom Barton (tom.barton@getitright.uk.com) to find out more.
Back