Company culture and leadership in the spotlight at GIRI/ICE workshop
2 Mar 20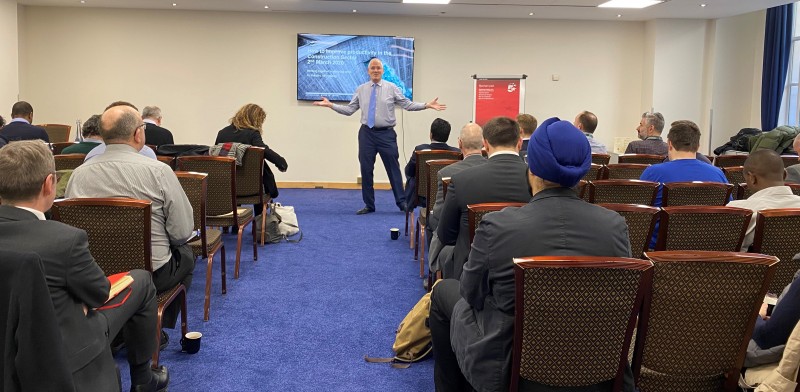 A key theme at this week's workshop, which was jointly organised by the ICE and GIRI, was that every organisation needs the right leadership and culture to eliminate error and improve productivity.
Around 45 delegates attended the event, and were invited at the start to share any mistakes they had been involved with, and the lessons learned. With one or two exceptions, there was a marked reluctance among the audience to admit to anything.
Later on, as part of GIRI director Tom Barton's presentation, delegates heard how at one hospital it became the norm for all mistakes to be shared, the outcome being that insurance premiums for negligence were slashed by 74% over a ten-year period. Why should the construction industry not follow this lead? Do we have the right culture?
They were also asked to estimate how much the construction industry wastes on correcting error; most thought it was more than 20% of UK turnover, and learned that this aligns closely with GIRI's research.
Delegates considered that the top four root causes of error were late changes, poor communication, inadequate design and poor planning; again this is very much in line with GIRI research.
An interesting debate considered whether the presence of clerks of works and resident engineers improves the elimination of error and indeed the whole issue of split responsibilities. Another strand of the discussion questioned why organisations that get it wrong are still employed on the subsequent project. What does this say about the culture we adopt in procurement?
Could new technology and the use of artificial intelligence help eliminate error and be used to prevent past mistakes from being repeated, delegates debated.
Interested in attending one of our future events? Find out more on our events page.
Thinking about joining GIRI? Visit our membership page for more details.
Find out more about GIRI training courses here.
Back