An invitation from GIRI's executive director
8 Feb 21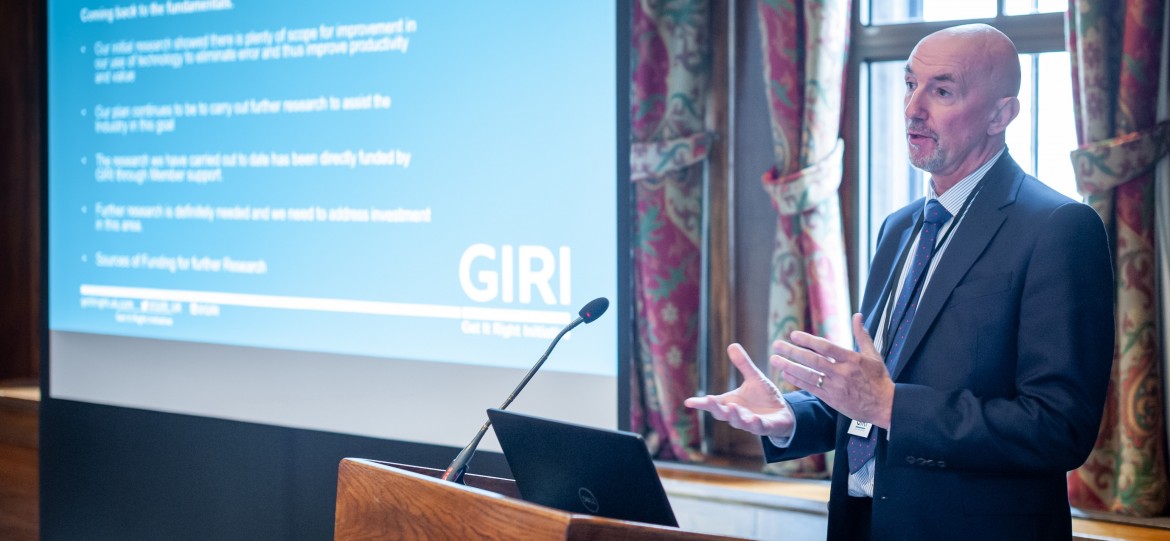 I am looking forward to welcoming all our members to the first GIRI members' meeting of 2021 on Thursday 25th February – and my first as GIRI's executive director.
The agenda has now been finalised; I will be making some exciting announcements about GIRI's plans for the future, and we are also opening up the floor to give our members the opportunity to debate, and contribute to, shaping our priorities.
Over the last few months, the GIRI Board of Directors has been working hard to review and strengthen the leadership of GIRI, to ensure that our key messages are being heard by the right people, and to influence decision-making across the wider industry.
I will be introducing GIRI's new Strategic Leadership Group and explaining the role these high-profile industry figures will play in championing our work and raising awareness of how it aligns with current thinking on industry reforms.
The agenda includes:
A review of GIRI activities, launch of the new Strategic Leadership Group, and our plans for 2021
Guest speakers Grant Findlay and Gareth Parkes of the Construction Data Trust will introduce the work of the Trust and how it aligns with GIRI's strategic aims, including a Q&A session
GIRI strategic aims & objectives; what should GIRI's focus be in our changing industry? A facilitated session by Nick Francis will give members the opportunity to discuss key themes and the relevance of GIRI's message.
Updates on the GIRI design guide, forthcoming GIRI forums (including the implications of the new Building Safety Bill) and GIRI training.
The meeting is open to all staff and employees of our member companies – you are welcome to join us, simply register by emailing admin@getitright.uk.com
If you are already registered, please help us to spread the GIRI message by:
I look forward to meeting you on 25th February and to hearing your feedback and ideas. Please get in touch via our contact form if you have any questions or need more information.
Back